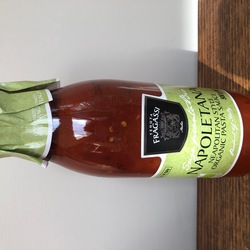 Fragassi Organic Pasta Sauce Napoletana 500ml
$8.95
A delicious traditional Napoletana tomato based pasta sauce. Made with high quality ingredients for generations & with that unique home made taste.
Ingredients:
Tomtato pulp*, extra virgin olive oil*, onion*, garlic*, salt, basil, chili pepper*, spices*, chilli pepper natural aroma.
* certified organic ingredients
May contain traces of nuts, celery, milk.