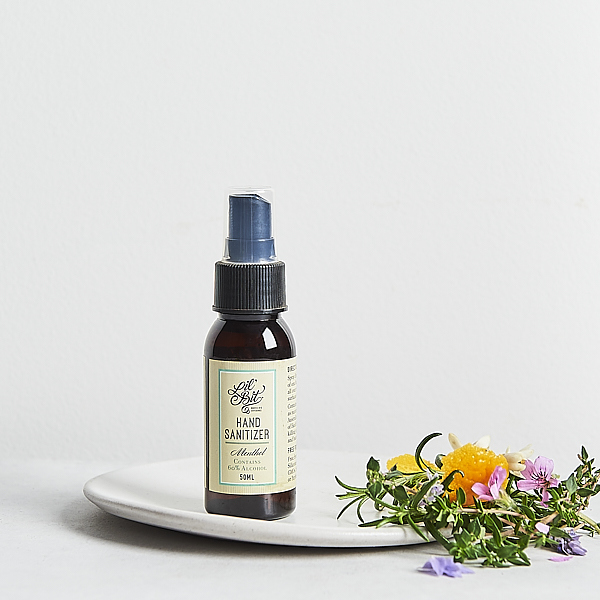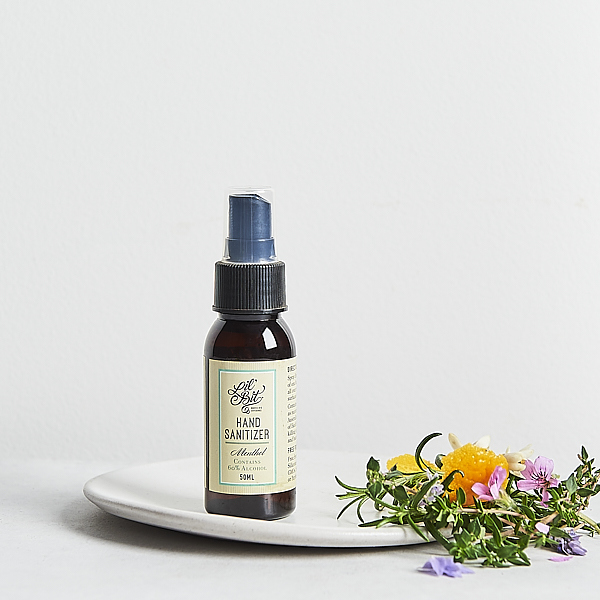 Lil'Bit Hand Sanitiser Spray Menthol 50ml
Get 1 Lil'Bit hand sanitiser for free with every Lil'Bit purchase
Contains 60% Sugar Based Alcohol (Ethanol) along with soothing and moisturising Aloe Vera Gel & fresh Menthol Essential Oil. Menthol oil is anti-fungal, antibacterial & antiviral. Aloe vera gel leaves hands feeling soft but not greasy.
IMPORTANT NOTES:
Firstly, you should really only use a hand sanitiser when you don't have access to soap and water because handwashing reduces amounts of all types of germs and chemicals on your hands.
But if soap and water are not available, like when you are on Public Transport or travelling using a hand sanitiser with at least 60% alcohol can effectively help you avoid getting sick and spreading germs.
Australian and international hand hygiene guidelines recommend hand sanitisers containing a minimum of 60% alcohol are more effective at killing the microbes and germs that cause colds, flu and gastro, than those with a lower alcohol percentage or non-alcohol-based hand sanitisers.
Hand sanitisers with less than 60% alcohol don't work nearly as well for many types of germs; and merely reduce the growth of germs rather than kill them outright.
It is also unnecessary for soap or hand sanitisers to be branded as 'antibacterial' to have an effect. Soap works by physically removing organisms from the skin, while alcohol damages proteins in microbes and leaves them unable to survive. Both products target a range of disease-causing microbes that includes bacteria and viruses.
KEEP OUT OF REACH OF CHILDREN
IF SWALLOWED CALL POISONS INFORMATION CENTRE ON 13 11 26
A Lil' Bit makes a big difference. For Founder, Liz, choosing to keep bees at their home on Phillip Island was a life-changing decision - falling in love with bees illuminated the broader and fragile ecosystem we are a part of, and the toxic effect on the natural world of unchecked and needless chemical use in our daily lives. Her Lil'Bit range of homemade, small-batch cleaning products are all created in her own kitchen, and proudly say no to a long list of nasties.
We're excited to share them with you - Find out more at www.lilbit.com.au
Made in Australia.