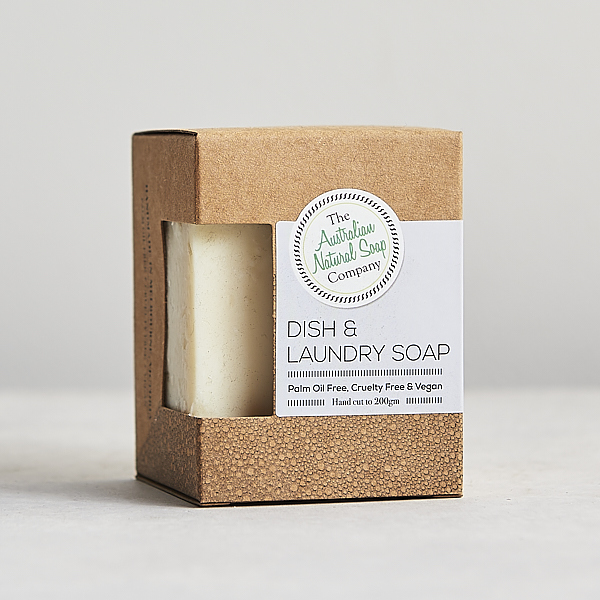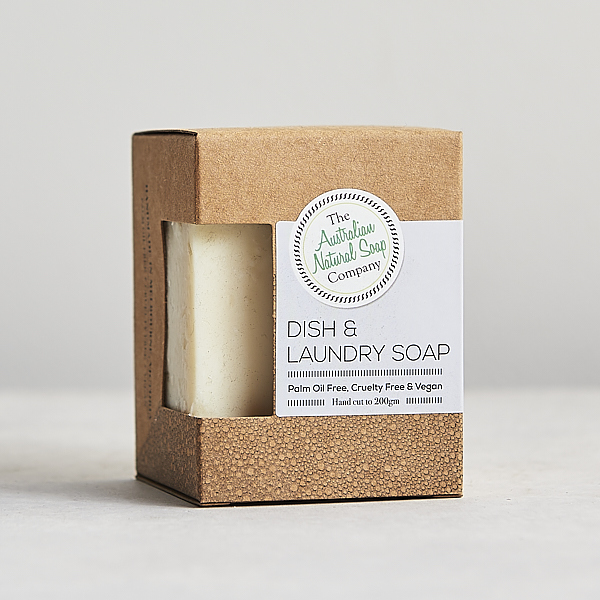 The Australian Natural Soap Company Dish & Laundry Bar 200g
Plastic free dishwashing & laundry! Also great for travelling, this bar of natural plant oil goodness is all you need for cleaning on the go. Made with 100% biodegradable ingredients incl. lemongrass & peppermint essential oils. Made in Melbourne. No paraben, no sulphates, no palm oil.
Ingredients:
Saponified Sunflower Oil, Saponified Olive Oil, Peppermint Oil, & Lemongrass Oil
Directions: For washing clothes: Grate down and add a tablespoon to your front loader and top loader directly to the load. Can be used in hot and cold water. Also great for hand washing where you can also apply directly to clothes. For dishwashing: Grate down and add approximately a tablespoon to hot water. Stir vigorously to dissolve & create bubbles. Wash & rinse dishes as you would with any other dishwashing liquid. You can also apply directly to your dishes. To make a cleaning gel: Add equal portions of boiling water to grated down soap in a container and let sit for at least an hour to allow the flakes to dissolve. This thick paste is great for washing kitchen and bathroom surfaces. Use as you would a usual household cleaner.
Perfect for itchy and scaly scalps, our shampoo soap only uses natural plant oils: coconut, olive, sweet almond, petitgrain and mandarin. These natural plant oils have the same make up as the natural oils in your hair, working with your hair to give it extra body. They are also non-greasy so are fine to use on oily hair.
Our all natural, handmade soaps have been carefully crafted to cleanse skin of impurities without the use of harsh ingredients like parabens and sulphates that are known to be drying and irritating. Instead, we use high-grade Australian plant oils that leave skin clean and moisturised thanks to our slow-set soap making methods that maintain the healing properties of the oils.
Ingredients: 100% Australian saponified avocado oil.
Our scented products are fragranced using pure essential oils, which means you can experience full aromatic bliss without the stress of skin irritating perfumes! We are certified cruelty free and we do not use palm oil, making every one of our products vegan friendly! Each piece is cut by hand to 100g and sent to you using recycled and recyclable packaging.