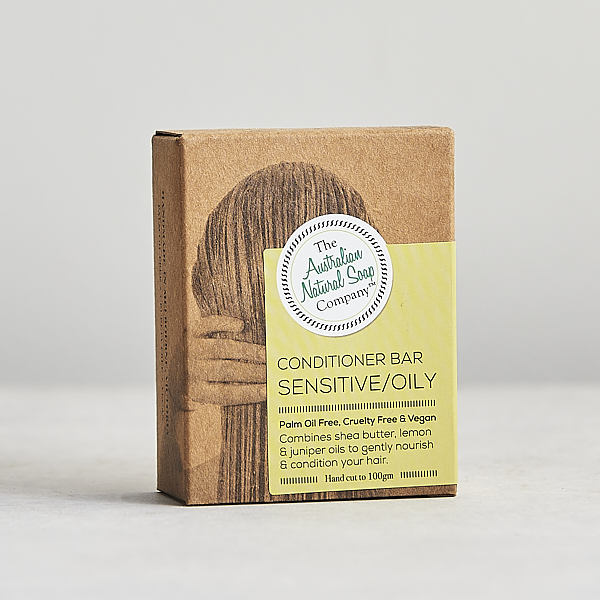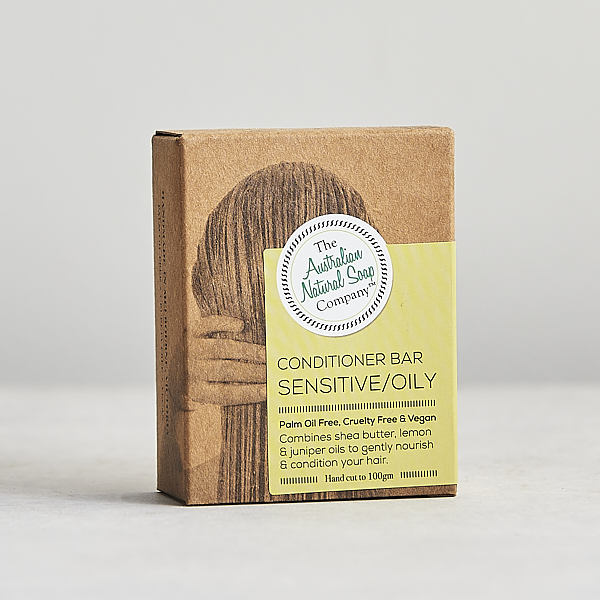 The Australian Natural Soap Company Conditioner Bar Sensitive / Oily Hair 100g CLEARANCE
Down from $15.95
This deliciously scented bar combines shea butter with pure lemon & juniper oil to gently nourish & condition your hair. Use in conjunction with the solid shampoos (oily) for best results. A little goes a long way. Made in Melbourne. No paraben, no sulphates, no palm oil.
Ingredients: Sweet Almond Oil, Shea Butter, Lemon Peel Oil, Juniper Fruit Oil
Perfect for itchy and scaly scalps, our shampoo soap only uses natural plant oils: coconut, olive, sweet almond, petitgrain and mandarin. These natural plant oils have the same make up as the natural oils in your hair, working with your hair to give it extra body. They are also non-greasy so are fine to use on oily hair.
Our all natural, handmade soaps have been carefully crafted to cleanse skin of impurities without the use of harsh ingredients like parabens and sulphates that are known to be drying and irritating. Instead, we use high-grade Australian plant oils that leave skin clean and moisturised thanks to our slow-set soap making methods that maintain the healing properties of the oils.
Our scented products are fragranced using pure essential oils, which means you can experience full aromatic bliss without the stress of skin irritating perfumes! We are certified cruelty free and we do not use palm oil, making every one of our products vegan friendly! Each piece is cut by hand to 100g and sent to you using recycled and recyclable packaging.