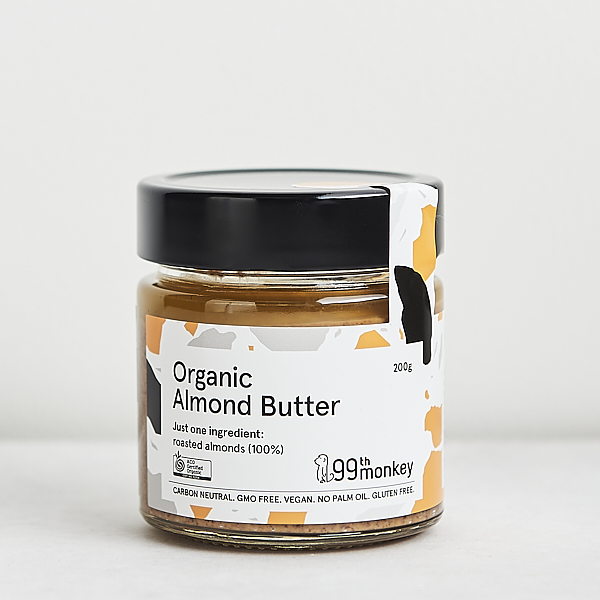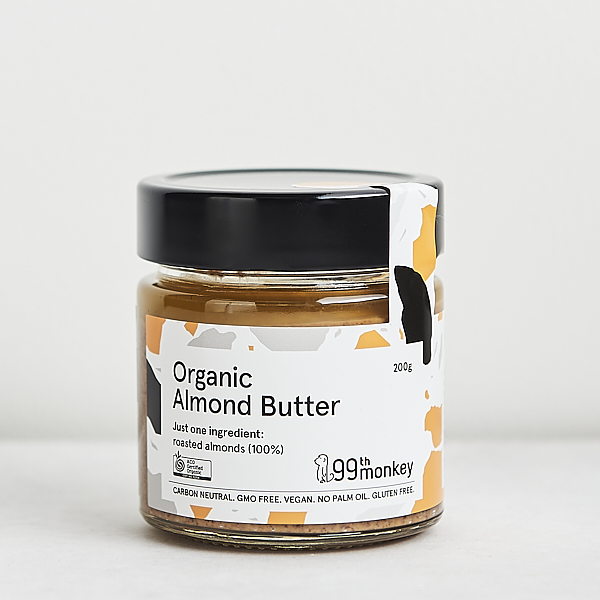 99th Monkey Organic Almond Butter 200g
This all-natural organic almond butter spread is made with 100% organic almonds. A smooth, creamy & naturally full of protein (19.9%) delicious spread. Made in small batches in Oakleigh South.
GMO Free, No Palm Oil.
About 99th Monkey: 99th Monkey exists to spread the joy of simple, delicious food. That's why we make our products in small batches, carefully sourcing only the finest minimally processed ingredients and hand-filling every jar, which preserves our product's creamy texture and slows down the process of oil separation that occurs in all-natural nut butter. 99th Monkey was founded in Melbourne in 2013 with the aim of creating food that not only tastes delicious but is also good for your health and is kind to our planet.
Made on Woiworung Country - Melbourne