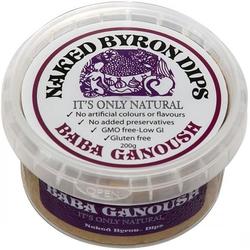 Naked Byron Dips Baba Ganoush 200g
$6.95
Seriously taste like home made Baba Ganoush (with that great smoked eggplants taste) simply because the ingredients are simple & real. No artificial colours or flavours. GMO free, low GI & gluten free.
Ingredients: Eggplant (81%), tahini (sesame seeds), lemon juice, garlic, sea salt, natural citric acid
Australian owned & made.