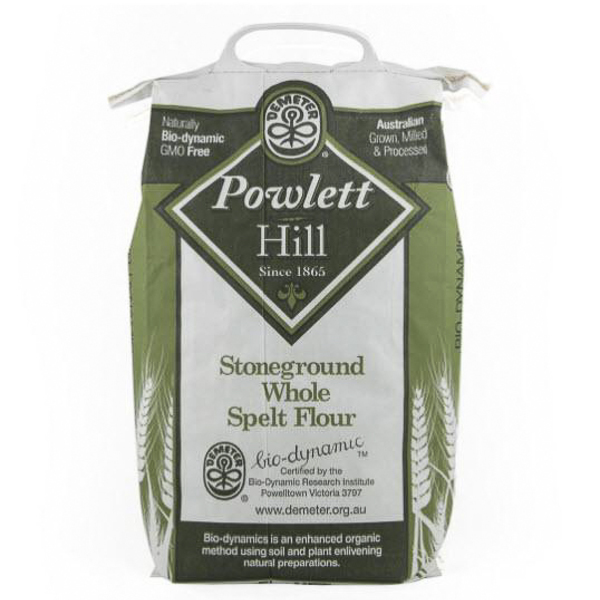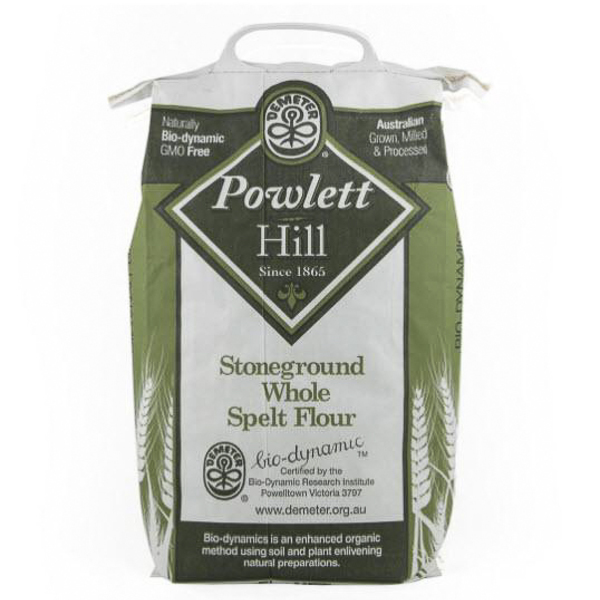 Flour Spelt Wholegrain 5kg
Powlett Hill Bio-dynamic Stoneground Wholegrain Spelt Flour - stock up, save $ and never run out! 12% protein content.
Spelt is an ancient grain, healthier than wheat and great for people who are wheat intolerant. Contains gluten. Certified by the Bio-dynamic Research Institute, Powelltown, Australia.
Bio-dynamic agriculture improves soil & plant health resulting in higher nutritional value. There are no synthetic fertilisers, chemicals or irradiation used in production, storing or processing.
Produced in Campbelltown Victoria.