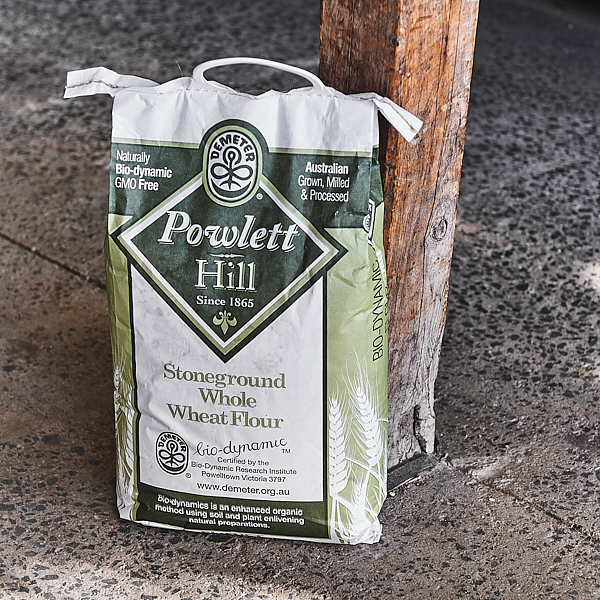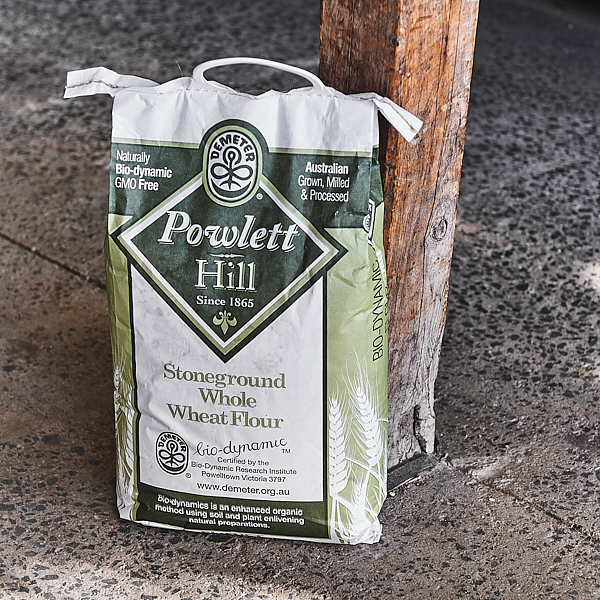 Flour Wheat Wholegrain 5kg
Powlett Hill Bio-dynamic Stoneground Wholegrain Wheat Flour contains 100% of the bran. Wholemeal flour is more nutritious (fibre) & flavoursome than white flour.
Packed in thick paper bag.
Certified by the Bio-dynamic Research Institute, Powelltown, Australia.
Bio-dynamic agriculture improves soil & plant health resulting in higher nutritional value. There are no synthetic fertilisers, chemicals or irradiation used in production, storing or processing.
Produced in Campbelltown Victoria.