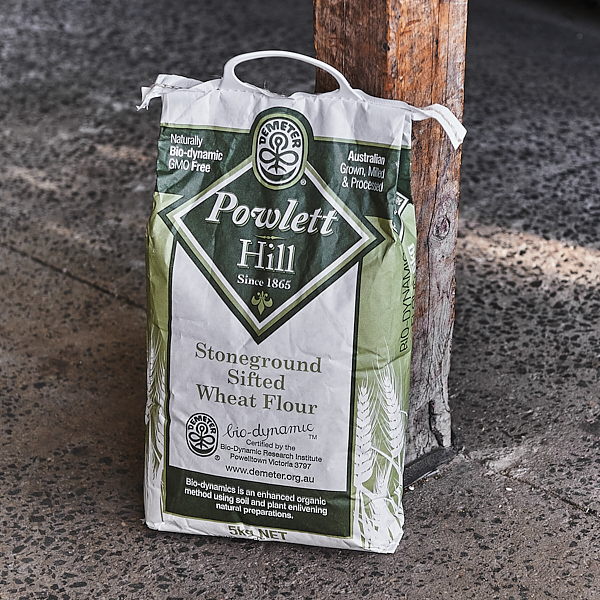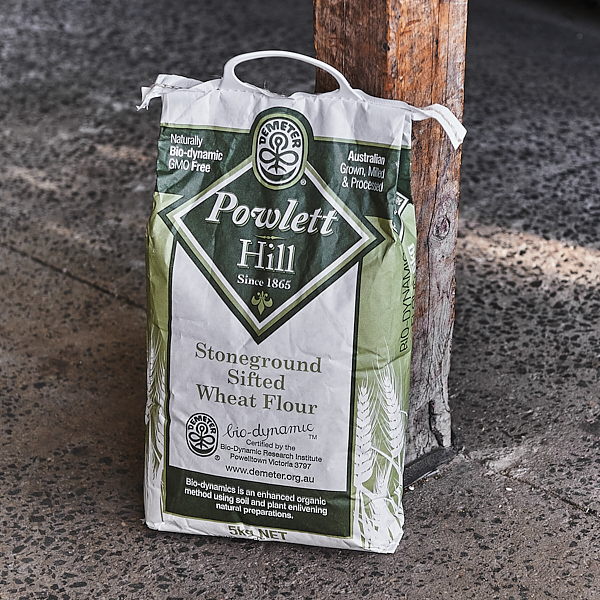 Flour White Wheat Sifted / Light Wholemeal 5kg
Powlett Hill Bio-dynamic "white sifted flour" is a 10% sift which allows some of the bran to remain for more nutrition & flavour. So it is more like a light wholemeal flour. Also known as atta flour & is great to make Indian bread such as chapatis.
Packed in thick paper bag.
Certified by the Bio-dynamic Research Institute, Powelltown, Australia.
Bio-dynamic agriculture improves soil & plant health resulting in higher nutritional value. There are no synthetic fertilisers, chemicals or irradiation used in production, storing or processing.
Produced in Campbelltown Victoria.