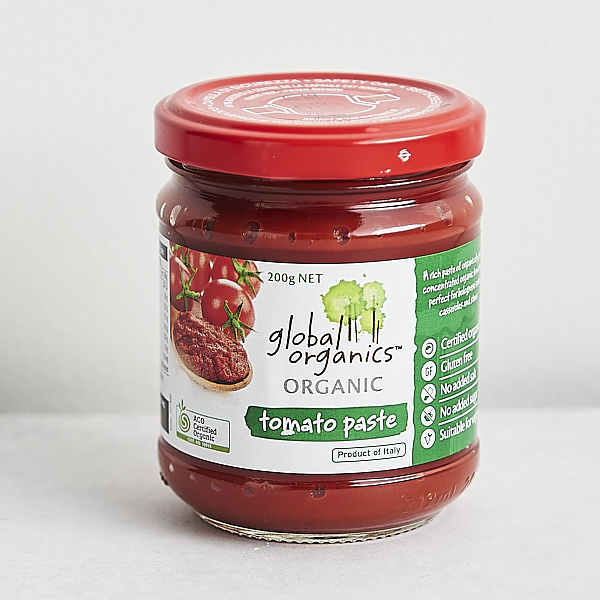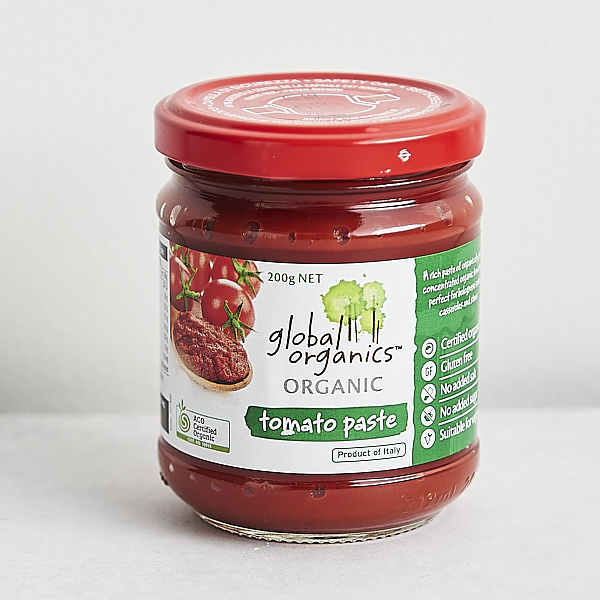 A rich paste of organically grown tomatoes, perfect for cooking and a powerful source of antioxidants. Tomatoes are naturally cholesterol free and rich in lycopene. 99% fat free. No added sugar, salt, flavours or preservatives. GMO free ingredients.
Ingredients: Certified organic concentrated tomato (100%)
Product of Italy.
Global Organics believe the only way to treat the land with respect and ensure a sustainable future is by farming organically and that foods grown without chemical interference over only nutrients and pure, vibrant flavour.
www.globalorganics.com.au