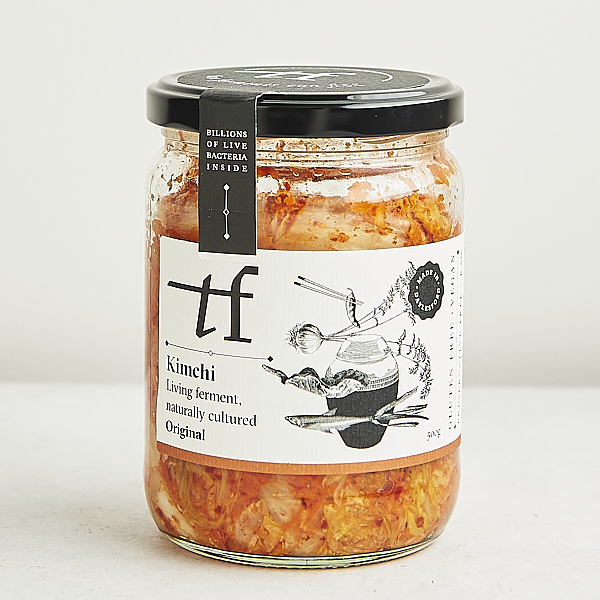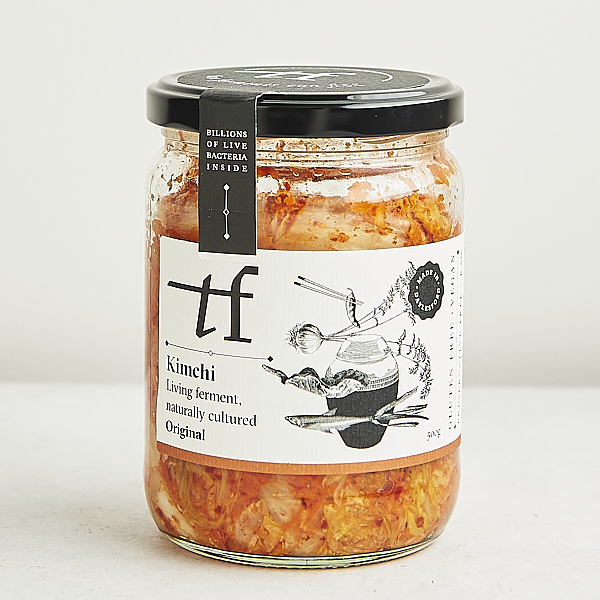 The Fermentary Kimchi Raw 500g
This is a living food - crunchy, sometimes fizzy, tangy and hot. This is the real deal - it promises to wake first your mouth and mind, then warm your heart and soul. It'll make you long for more!
Ingredients:
Wombok, daikon, carrot, spring onion, ginger, garlic, gochugaru chilli powder, tamari (soybeans), raw sugar, sea salt.
The Fermentary's kimchi is a labour of love. They peel the garlic themselves by hand (yep, it's a lot of garlic). Also lots of ginger. And gorgeous, pure Korean chilli. It's good. You'll want to eat more. Many say that it's the best kimchi they've tasted!
Think about this: raw AND fermented garlic and ginger goodness. With fermented carrots, daikon, wombok and spring onion. Forget probiotic immune boosting and all that. Forget that and just eat because its real and it's goooood.