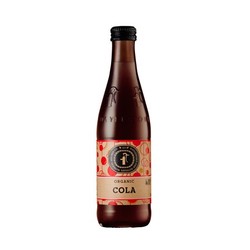 Daylesford Hepburn Springs Cola 300ml x 24 VALUE BULK BUY
$59.95
The naturally carbonated, pure mineral water from our spring provides the perfect platform for the addition of natural spice and citrus oils, vanilla bean and kola nut.
Ingredients:
Local naturally carbonated mineral water, organic cane sugar, organic lemon juice, cola nut, natural flavour, citric acid, organic caramel colour.
Australian Certified Organic.
From the gracious gift of natural mineral water sourced from our spring in the idyllic Daylesford region (Victoria, Australia), the Daylesford & Hepburn Mineral Springs Co. crafts a range of balanced, considered drinks with pure flavours and ingredients that impart a story of their sense of place.
www.localmineralwater.com
Made in Australia from local and imported ingredients.