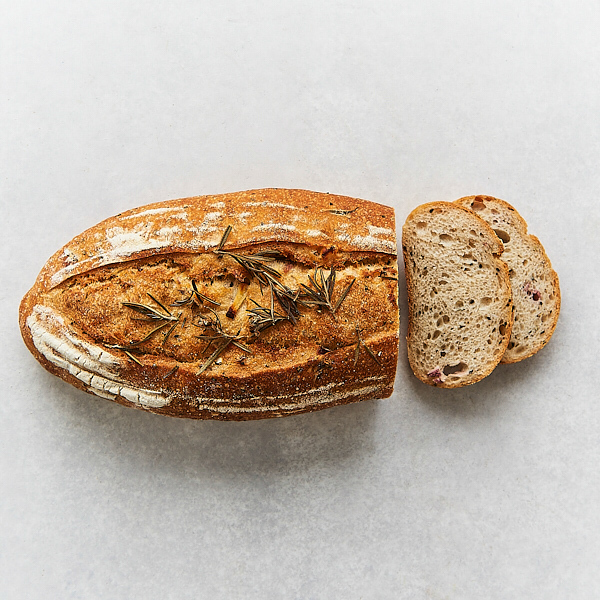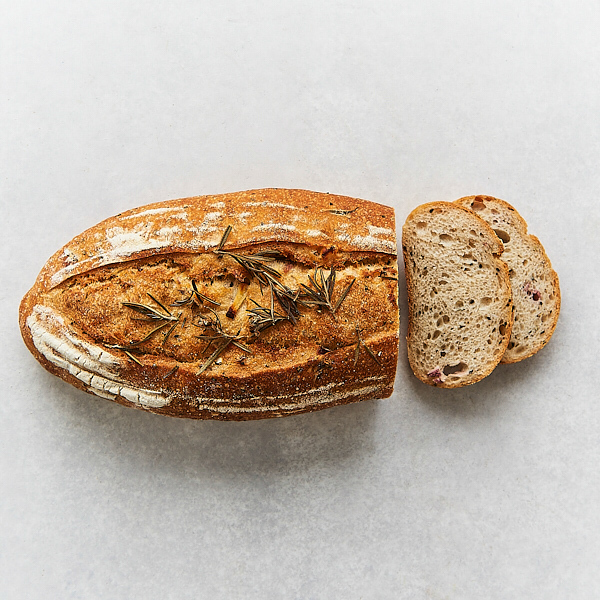 La Madre Bread Potato & Rosemary Sourdough 600g
La Madre signature sourdough made with unbleached sustainable wheat flour, a naturally fermented starter & a long fermentation process & combined with roasted Desiree potatoes, fresh rosemary & Nigella seeds. Handmade locally.
Ingredients: Certified sustainable unbleached wheat flour, water, potatoes (18%), natural sourdough leaven, rye flour, rosemary (0.7%), nigella seeds, salt, natural malt extract
Contains gluten. May contain traces of tree nuts, sesame seeds, milk egg & soy.
Packaging: La Madre implements rigorous steps to ensure they minimise their impact on the environment with the plastic packaging that they use:
• Using cellulose-derivative recyclable bags
• Labels that are printed on Tree-Free material made from bamboo
• Inks that are vegetable based
• Backing paper from the labels that is PET recyclable
• Date tags that are made from recycled plastic.
From the La Madre team: "La Madre (Italian for 'The Mother') represents the generations-old mother culture that we use to start our sourdough breads. We uphold the traditional techniques of artisanal baking to ensure each loaf is of the highest quality.
Our team work hard to produce breads full of gracious goodness and scour the land for the finest ingredients produced using sustainable farming practices including freshly milled flours, filtered water, pure sea salt and natural air borne yeast. Where possible, we use tasty local heroes like organic Kalamata olives from Mount Zero & biodynamic vine fruits from Tabletop Grapes, sourced right here in Victoria and our butter comes from the farmers at King Valley Dairy.
And of course, it is a definite 'No' to nasty preservatives & additives. Each loaf is individually crafted in the bakers' hands.
And it's not just about us, it's actually all about you. We take the time to look after our people and the community we work within, with a genuine commitment to creating a sustainable and environmentally friendly future for generations to come.
The ideal storage for our bread is in a cool, dry place surrounded by happy, healthy air. They freeze well too, but we doubt you'll keep them locked up for long!"
Baked to order in Bell Park, VIC.