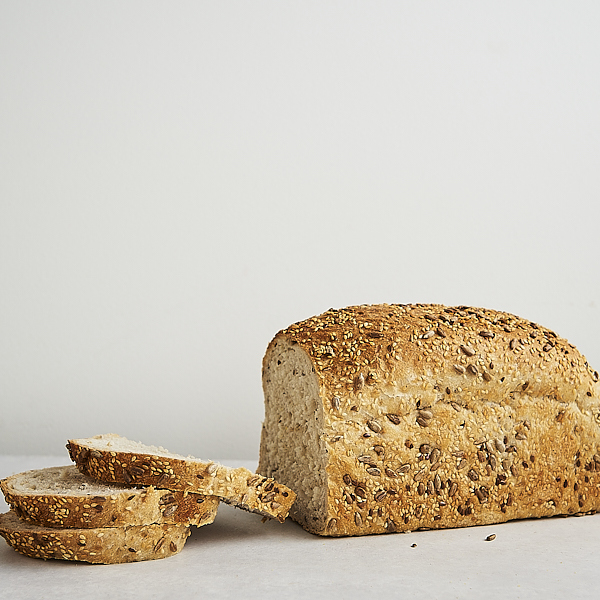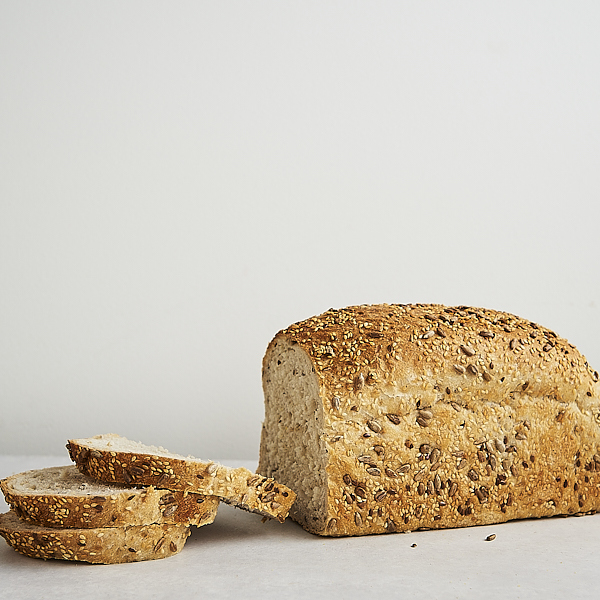 La Madre Tin Seeded Sourdough 950g
La Madre signature sourdough made with wheat flour, sunflower seeds, sesame seeds and linseeds. Freshly baked in Bell Park.
Ingredients: Certified sustainable unbleached wheat flour, filtered water, natural sourdough leaven, rye flour, sunflower seeds, linseeds, sesame seeds, sea salt, natural malt extract
Contains gluten and sesame seeds. May contain traces of tree nuts, milk egg & soy.
Packaging: La Madre implements rigorous steps to ensure they minimise their impact on the environment with the plastic packaging that they use:
• Using cellulose-derivative recyclable bags
• Labels that are printed on Tree-Free material made from bamboo
• Inks that are vegetable based
• Backing paper from the labels that is PET recyclable
• Date tags that are made from recycled plastic.
About La Madre : La Madre represents the generations-old mother culture that they use to start their sourdough breads. 

Their team work hard to produce breads full of gracious goodness and free of preservatives and additives. They scour the land for the finest ingredients produced using sustainable farming practices including freshly milled flours, filtered water, pure sea salt and natural air borne yeast. Where possible, they use tasty local heroes like organic Kalamata olives from Mount Zero and biodynamic vine fruits from Tabletop Grapes, sourced right here in Victoria and their butter comes from the farmers at King Valley Dairy.


Produced on the unceded lands of the Wurundjeri Woiwurrung and Boonwurrung people of the Kulin nation - Melbourne