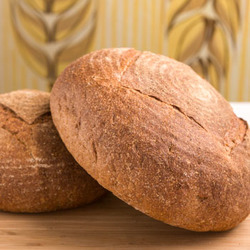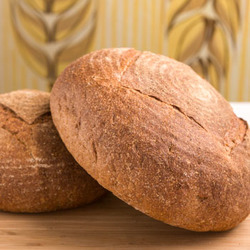 Dench Bread Loaf Spelt 700g
**MUST ORDER BY 10.00AM for NEXT DAY DELIVERY**
Dench's spelt loaf is suitable for some people with wheat intolerance due to the organic stoneground spelt flour that is naturally low in gluten.
Ingredients:
Certified organic stoneground spelt flour, water, natural rye leaven, Murray River salt, ascorbic acid.
Dench Bakers have been baking artisan style bread since February 2005, when they started supplying the hospitality industry and public from their shop in Fitzroy North.
Their skilled artisan bakers now provide a number of successful and well-known Melbourne cafes and restaurants with quality hand-made sourdough, lightly yeasted European style loaves, gluten free options and a variety of pastries from their bakery in Abbotsford.
Where possible, Dench breads are made with certified Australian unbleached organic flours which are not only good for the environment, but also contain more nutrients and minerals.
Dench Bakers manage the entire process from mixing, hand moulding and baking to packaging.
Owners of the bakery and cafés, John and Tony Dench, a father and son team, actively take a role in the business, from hand moulding the bread to serving it over the counter - this connection to the consumer is as valuable to them as their passion for creating quality produce.
Baked to order in Abbotsford, Melbourne.