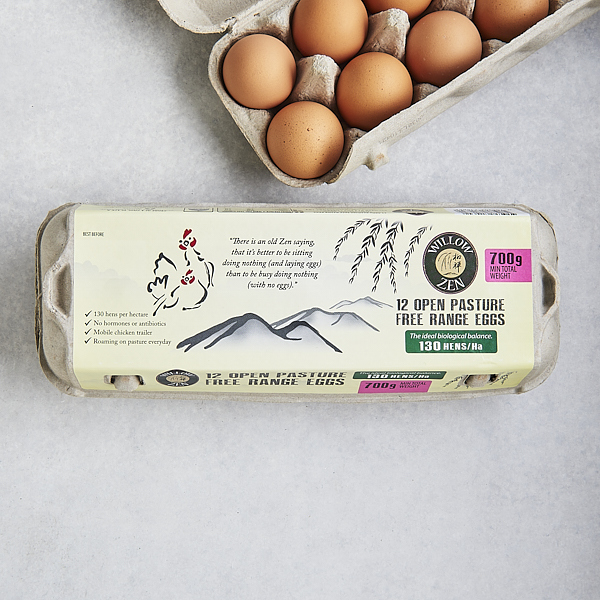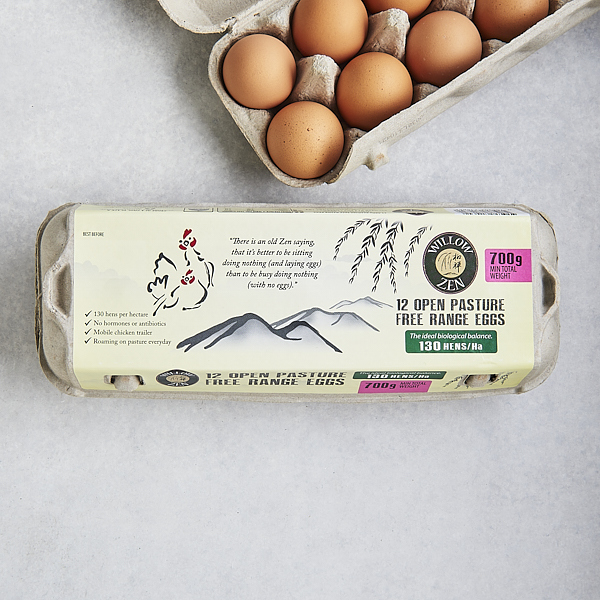 Eggs Free Range WillowZen 600g - 700g min
These hens roam free on the pastures of Kelvin and Kumi's family farm in Gippsland. Chook density is 130 birds per ha. Please note: If this brand becomes unavailable, we will substitute with other free-range eggs.
What does 'free range' mean? Federal legislation defining what constitutes free range egg farming came into effect in early 2018. The maximum outdoor stocking density for free range egg farming is 10,000 hens per hectare of land or one hen per square metre. These eggs come from a farm with a chook density of 130 hens per hectare.
Produced on the unceded lands of the Gunaikurnai People - Gippsland