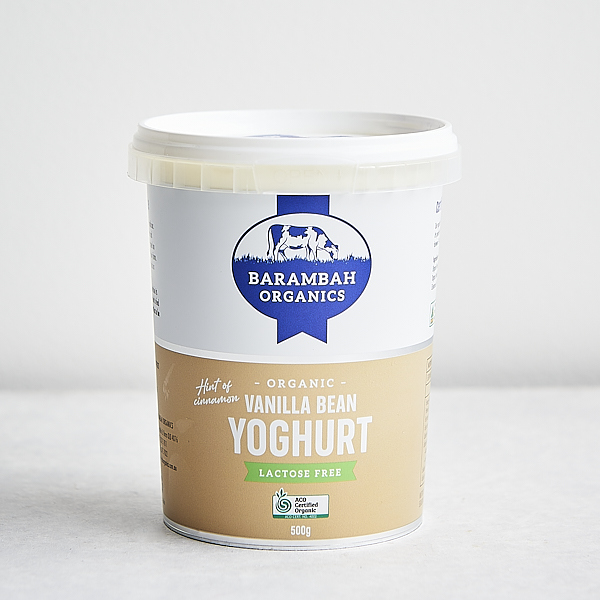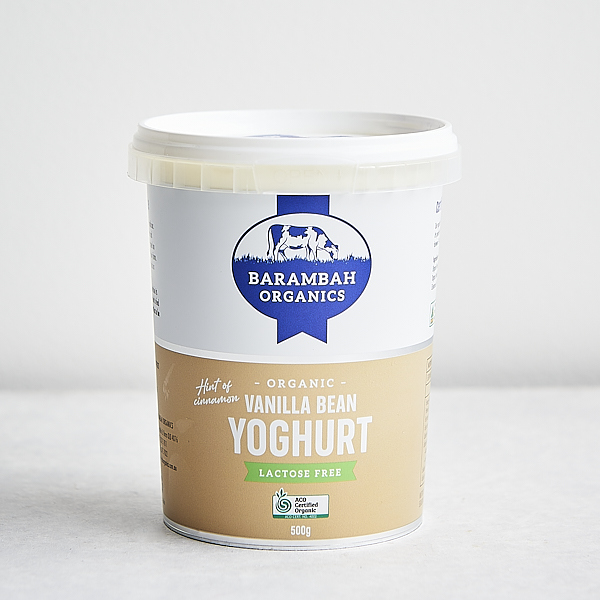 Barambah Yoghurt Lactose Free Vanilla Bean with the hint of Cinnamon 500g
This delicious, creamy vanilla bean and cinnamon yoghurt is made from certified organic vanilla and cinnamon- probably one of the best vanilla yoghurts you will ever taste!
Ingredients:
Certified Organic Unhomogenised Milk, Certified Organic Non-Fat Milk Solids, Certified Organic Vanilla Bean, Certified Organic Vanilla essence, Certified Organic Sugar, Lactose Enyme, Certified Organic Cinnamon, Live Cultures.
Barambah Organics products are really tasty due to the very fresh milk that is used from their own dairy farm. The flavour of their products are unique due to the varied feed that the cows receive.
Barambah Organics is a true "paddock to plate" company; the milk is sourced locally from Barambah certified organic dairy farms. The cows graze on some of the richest pastures in Australia. Their diet consists predominantly of grasses and legumes. Made in Queensland.