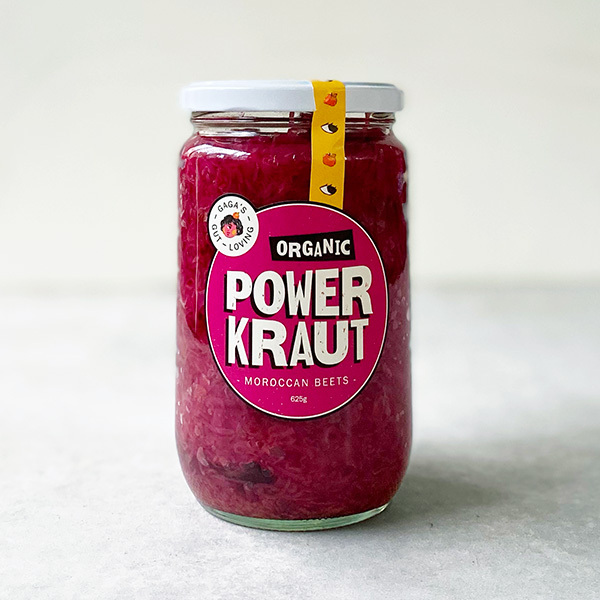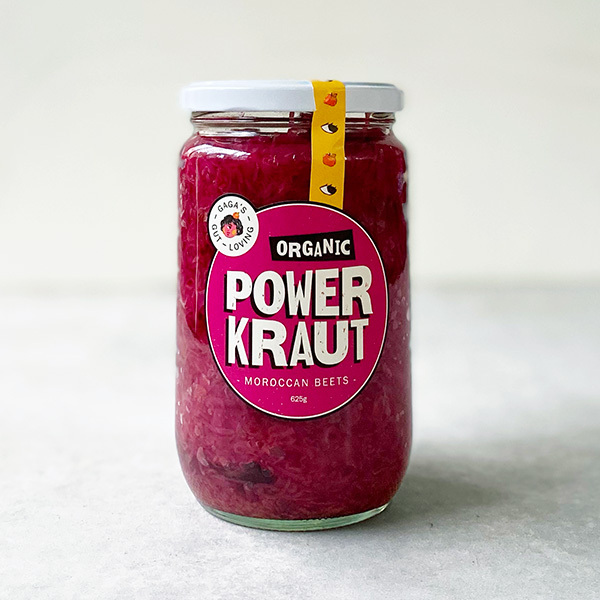 Gaga's PowerKraut Moroccan 625g
A delicious Moroccan type Kraut (with tasty cumin seeds). Delicious & nutritious. Made in Melbourne.
Containing only organic cabbage, beetroot juice, cumin seed, pink himalayan mineral salt and plenty of live cultures, The Moroccan has been a long time in the making. And if PowerKraut wasn't healthy enough on it's own, the addition of Cumin brings with it a vast array of additional nutrients including iron, manganese, calcium and vitamin B1. Cumin seeds bring a distinct citrus flavour to the fermentation.
Ingredients:
Organic cabbage, organic beetroot juice, pink Himalayan mineral salt, organic cumin seed, live cultures.
The crisp fresh flavour that comes out of every value packed 675ml jar of PowerKraut can be enjoyed in every setting. PowerKraut is a completely natural product, containing no preservatives, additives or artificial flavours. Since organic cabbages are used, PowerKraut is free from synthetic pesticide residues and the farming techniques used are sustainable, meaning it is not just good for your health, but great for the earths health too.
Made in Melbourne.