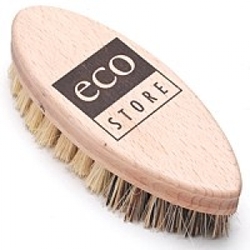 Ecostore Vegetable Scrubbing Brush x 1
$14.95
Do you really want to scrub your veggies with plastic and eat the microscopic particles left behind? Instead, try this eco friendly scrubber, there's no man made materials to be found!
Non-plastic, reusable handle, compostable brush head, economical.
Made with plantation beech and hardy vegetable fibre bristles.
Made in New Zealand.