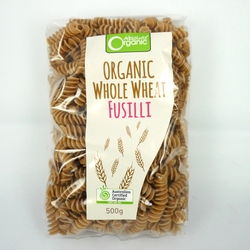 Absolute Organic Pasta Wholewheat Fusilli - 500g
$4.95
Absolute Organic pasta is made the old fashioned way using Bronze dies. This leaves the pasta with a rough surface that makes sure your favourite pasta sauce clings to its surface. The texture of this pasta is enjoyed by connoisseurs across Italy and the world.
Ingredients:
Certified organic durum wheat semolina, water.
Certified Organic by ACO.
Product of Italy.