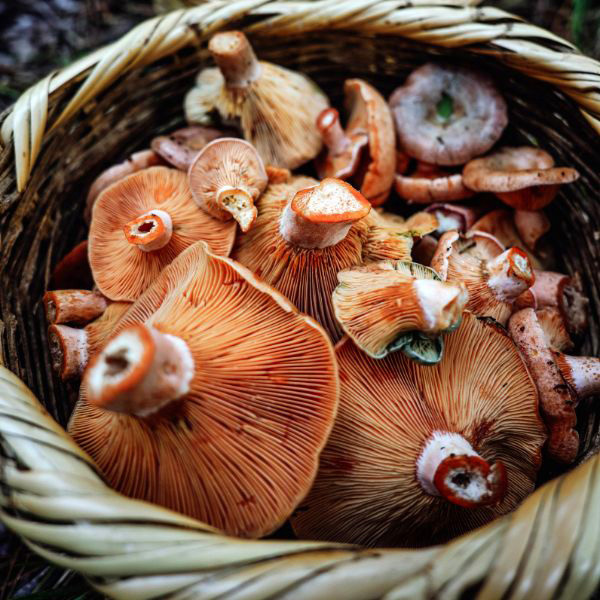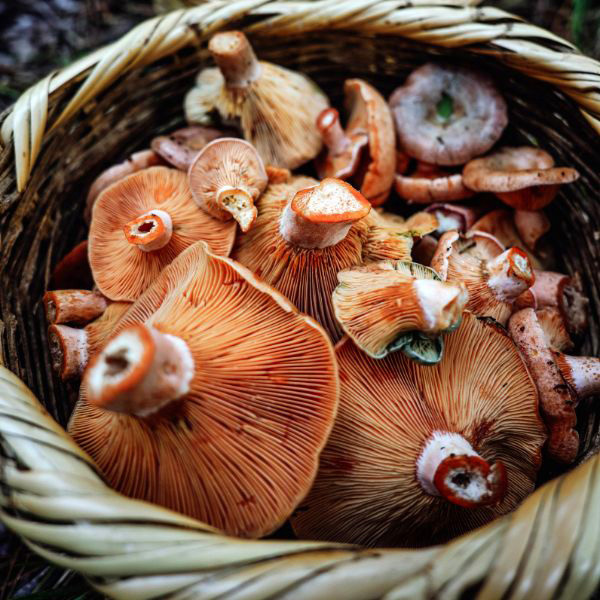 Mushrooms - Wild-picked pine mushrooms - 250g
Red Pines / Saffron Milk Caps have been seldom seen for two seasons but mild and wet conditions have brought out a wonderful flush this year. Get in quick!
An aromatic edible fungi with a mild flavour. Delicious when cooked slowly, these can be enjoyed on their own or are wonderful as a seasonal addition to a dish of regular cultivated mushrooms. Wipe thoroughly with a damp cloth or paper towel to clean.
The nutrients in mushrooms are different from those in vegetables and provide the B group vitamins, especially riboflavin (B2), niacin (B3), folate, pantothenic acid and biotin, but have little vitamin A or C. It is now known that mushrooms contain Vitamin D, the sunshine vitamin that helps keep bones strong and fights disease.
Produce

Mushrooms